Click Here for Enlarged Siteplan
---
JadeScape Condo Facilities Concept
Four Unique Pavilion Themes

Jadescape offers 4 distinctive pavilions, each with different theme, identity and functions. All of which, will be equipped with functional kitchens and a restroom. The pavilions are strategically located to provide a one-of-a-kind experience and rekindle your connection with the greens that surround it.

Oriental: Motivated by the wholesomeness of oriental dining, the Oriental Pavilion features an impressive round table for a luxurious, private dining setup. The pavilion considers aspects of Chinese dining and oriental details. Paired with the picturesque landscape, the space comfortably accommodates 8 people.

Japanese: The Japanese Pavilion mimics the essence of contemporary-traditional Japanese tranquility with careful curation of scale and proportion and textures. The overall ambience of the space is enhanced with the Japanese styled dining table and seats, surrounded by refined woody interior details. The space can accommodate approx. 8 people, while still relishing being in the luxury of your own comfort.

Zen: The Zen Pavilion recreates the experience of traditional private tea house. A meticulous composition of materials, textures and details were considered to create an exclusive and serene atmosphere. The emphasis on the simplicity of the space fosters an affinity with people and landscape. The pavilion gathers 6 people comfortably.

Tropical: The Tropical Pavilion is inspired by the rejuvenation of being on a tropical vacation. Bordered by lush greens, the pavilion features a casual bar setting configuration and furniture which design was inspired by the South-East Asian culture. It can accommodate an intimate party of 10 – 12 people.
Four Unique Function Room
Sapphire & Ruby : Located just next to the Kids' Pool, the Sapphire and Ruby Function Rooms flaunts a family-friendly yet contemporary space for gatherings alike. Light-hearted and brighter hues are selected to stimulate a more jovial space. Each function room will be able to accommodate up to 20 people. In an event when a larger party is required, the rooms can be combined to create a more generous space. The Sapphire and Ruby Function Rooms are equipped with a functional kitchen.
Jade & Emerald : The Jade and Emerald Function rooms features a more luxurious and sophisticated ambience with a darker colour scheme. The Jade Room is ideal for a party of approx. 20 pax with a generous lounge seating. The Emerald Room, much like the Jade Room, has an island table counter that encourages interaction. Live cooking session or cooking classes can be held there. In additional to the indoor space, users can extend their gatherings and parties to the outdoor patio lounge. Both function rooms are fully equipped with functional kitchens too.
---
Jade Scape Location Map
---
Jadescape Unit Mix
| Type | Name | Area (sqft) | Units | Share Value |
| --- | --- | --- | --- | --- |
| Gold Standard (1 bedroom) | Ag | 527 | 63 | 665 |
| 1 Bedroom | A | 527 | 167 | 665 |
| | A(P) | 527 | 6 | 665 |
| 2 Bedroom | B1 | 646 | 110 | 798 |
| | B1(P) | 764 | 2 | 798 |
| 2 Bedroom Deluxe | B2 | 764 | 259 | 798 |
| | B2(P) | 764 | 10 | 798 |
| 2 Bedroom Premium | B3 | 764 | 43 | 798 |
| | B3(P) | 764 | 1 | 798 |
| 3 Bedroom | C1a | 904 | 42 | 798 |
| | C1a(P) | 904 | 2 | 798 |
| | C1b | 904 | 41 | 798 |
| 3 Bedroom Deluxe | C1b(P) | 904 | 1 | 798 |
| | C2a | 1,012 | 40 | 798 |
| | C2a(P) | 1,012 | 5 | 798 |
| | C2b | 1,055 | 70 | 798 |
| 3 Bedroom Premium | C3a | 1,152 | 20 | 930 |
| | C3a(P) | 1,152 | 1 | 930 |
| | C3b | 1,141 | 20 | 930 |
| | C3b(P) | 1,141 | 1 | 930 |
| 4 Bedroom | D1 | 1,259 | 109 | 930 |
| | D1(P) | 1,259 | 5 | 930 |
| 4 Bedroom Deluxe | D2 | 1,421 | 66 | 930 |
| | D2(P) | 1,421 | 1 | 930 |
| 4 Bedroom Suite | DP | 1,647 | 76 | 1,064 |
| | DP(P) | 1,647 | 4 | 1,064 |
| 5 Bedroom Suite | EP | 2,099 | 37 | 1,064 |
| | EP(P) | 2,099 | 2 | 1,064 |
| Penthouse | PH | 4,230 | 2 | 1,596 |
| Total | | | 1,206 | |
---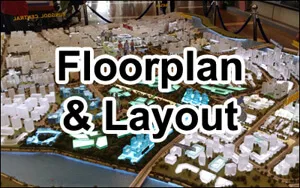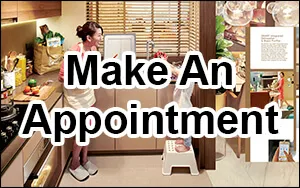 Jadescape Condo

Proudly Developed By:
---